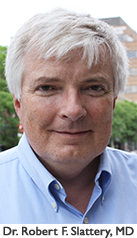 With more than 25 years in private practice, Dr. Robert Slattery, MD, has worked with people of diverse socio-economic backgrounds and ethnicities. Educated at Yale College and the University of Pennsylvania, School Medicine, Dr. Robert Slattery MD is a long-time student of the work of Dr. Carl Jung.
He is a licensed M.D. and psychiatrist in the private practice of psychotherapy and psychiatry in Ann Arbor, Michigan. Services offered include psychotherapy, psychiatric diagnosis, and medication treatment.
"... for there is nothing either good or bad, but thinking makes it so..." from Hamlet, Prince of Denmark — William Shakespeare

All the works of man have their origin in creative fantasy. What right have we then to depreciate imagination. — Carl Jung
Background Photo: Ballet at Sunset, Romeo and Juliet, The Royal Shakespeare Theatre, Stratford-upon-Avon, UK. https://www.rsc.org.uk/
Image by Niko_Shogol, Николай Оберемченко from Pixabay.