The Inside Relationship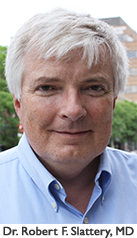 Interestingly, when you have a relationship with someone, at the same time as you are relating to them you are forming a relationship with what they represent inside you.
That fact makes it more understandable why opposites marry. For example, a detail oriented, exact thinking kind of person getting involved with a sort of dreamy, creative person. It's also interesting that if people accept the challenge, they will develop this other side of themselves instead of just complaining about their ridiculously different spouse.
Jung said that it is the so called "inferior side" of our selves, the side that is least developed, which is the side that can be the most meaningful and fun.
I remember my kid's English teacher, who was an extremely verbal, gifted teacher, once said that my son, on purpose, took what was hardest for him — art classes in painting — and that he created "blobs" which the teacher remembered as being incredibly fun for my son to create. He didn't perfect his painting skills but this completed him as a person. It meant he was playing around with a side of him that was mostly in the unconscious but making it somewhat conscious.
That's one of the things about relationships. To relate to someone is also to relate to something in your self.
There are many types of relationships. An example of an unequal relationship might be when a young kid looks up to an uncle as a mentor and in a potential state, the kid may have some manly qualities, which at age eight, can't yet come out. But those qualities can develop inside in a sort of potential way.